To Wii Fans: You Have Your Cake, Why the Hell Aren't You Eating It?
Allow me to preface this post
:
I do not own a Wii, nor do I play one on a highly frequent basis. Both of these can be justified by the fact that the Wii's pricing point, when compared with the game selection, is simply not reasonable. Before I buy a console, I have to be able to mentally list off fifteen games I know I cannot get on a system I already own
,
that stand a reasonably good chance of staying exclusive titles. This, in turn, is why the Wii has been a problematic buy for the hardcore gamer audience, in addition, in a multiplatform universe, the Wii is often underwhelmed button-wise to handle control schemes of more "button demanding" titles, and has to result to gestures commonly utilized to signal ships via a system of flags back in 1800s. This is where the Wii could have developed a niche in the market, in the realm of intuitive controls. Instead
,
they induce carpal-tunnel, and generally result with a Wiimote embedded in one's television.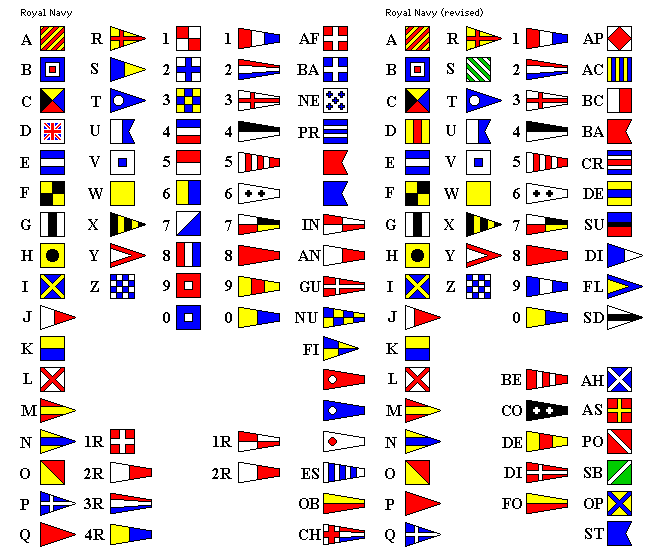 This is what I think of whenever I see people playing the Wii. I can only speak for myself, though.

It can't compete visually or control-wise, and so, by definition, the only games that tend to fare well on the Wii are those that are custom developed as an exclusive Wii title. Again, one would be inclined to believe that when working with a laid-back set of hardware that many employees were already quite familiar with from the previous generation, this would encourage developers that wanted to lower their development costs to develop games for the Wii. Instead, developers saw the Wii as a veritable "dumping ground," a place to "recycle" games of the past generation by porting them to the Wii, without any optimization for the Wii's (while limited) increased capabilities, either in the controls or visuals department. There will be exceptions, like Okami or Resident Evil 4: Wii Edition, but for the most part, this holds true.
If you played it on the Gamecube, you've got a lot of bonus conent and a completely new satisifying way to play it here. If you didn't play it on the Gamecube, wellcome to civilization, consider this your passport.
Of course, the natural intuitive response is to play the blame game. Just who is culpable for this scenario? While most hasten to blame the developers, or Nintendo themselves, I'd first point the finger at the marketing team of Nintendo, as well as the public. There is no denying that Nintendo has repeatedly marketed the Wii as a system that is played as a family, as their initial advertising campaign clearly demonstrated. Two Japanese men show up at the quaintly suburbian home, suggest that "Wii would like to play" and are invited in, to demonstrate to the non-threatening white family just how much clean wholesome fun can be had on the Wii. We've (pardon the pun) all seen such an ad. Perhaps this can be contributed to Nintendo's launch titles, which have never really incorporated more than one or two "Mature" games. Due to such, they've always "set the stage" for each system as another "safe" buy for parents, only to have to sporadically defend this image as Mature games went through the production cycle.
Wii would like to provide you with another chance to view Nintendo as something only for children and adults with sick Princess fantasies

Now, let me be clear, there is not a 1:1 understanding between Mature games and hardcore games. Titles like World of Goo and Braid clearly demonstrate that a game can be hardcore without utilizing the tropes that a mature game generally does. But, for the most part, this tends to be the case. Consequently, game developers are afraid to release more "hardcore" titles on the Wii, they tend to not sell well, and frequently are admonished for placing a "profane-laden" title on the doorstep of Mario and the Princess. Someone needs to get the message to the public that the Wii is no different than any other gaming console: it sells games for varying age groups and demographics, and it is the parent's job to display the basic understanding of the alphabet to discern whether or not the child should be playing the game. Parents are inherently lazy though, they assume that in selecting the Wii as their console, that Nintendo will do the rest to make sure their kid has a 0% chance of encountering something objectionable. But that's not Nintendo's job, to be a digital babysitter for today's youth. The Wii should not be scared into pigeonholing itself to the pre-teen or "bingo and bedsores" demographics. Sony brought us God of War and Killzone, but also Crash Bandicoot and Katamari Damacy. We don't see anyone calling them out on this theoretical act of hypocracy.
Published by the same publisher on the same system, yet no complaints here for one reason or another

However, a few brave souls have ventured to provide Wii owners with exclusive titles that are genuinely good, but perhaps don't have the marketing bucks or mass appeal of Wii Sports. Then again, what does? This doesn't excuse the fact that games like the wonderful port (to call it a "port" is a disservice to the title, perhaps "reimagining" is more appropriate) of Okami, or the recent entry in the Fire Emblem series should have to fight to crack a half million sales worldwide. Hardcore gamers may complain and bemoan about the relative lack of "hardcore" games, but when given the chance to "vote with their dollars" they've abstained. This is why No More Heros, Suda51′s masterpiece of meta-gaming criticism couldn't even sell four-tenths of a million copies, or why Steven Spielberg's Boom Blox was left straining to sell a million copies. Even a new entry in the Resident Evil series, The Umbrella Chronicles, which attempted to capitalize on the "light-gun" capabilities of the Wiimote, was barely able to reach 1.5 million copies sold. These are numbers that the decidely "above average" Army of Two and Perfect Dark Zero were capable of on the Xbox 360.
If loving No More Heroes is "wrong," than I'm not quite certain I want to know what being "right" is. And the picture above is a loving, affectionate embrace, don't get the wrong idea.


Perhaps Wii gamers don't realize that passing up every one of these in apathy, and waiting for the next dyed-in-the-wool Nintendo mascot game is intriniscally damaging to the system. For every title that fails to sell (many of these do fine becoming critical darlings, mind you) it sends a message to the developer that creating Wii games that don't follow the exploits of plumbers with high blood pressure or a mute sexually androgynous protagonist with a green windsock for a hat, is a waste. It tells the publisher that investing in developers with these interests is unprofitable. It tells Nintendo that, despite whatever cross-demographic plans they might have had in mind, that adhering to the model that the abovementioned individuals have doctored up for them, is the only way to survive.
People, this looks beautiful. Yes, it's violent, I get that. Just wait until your kids are asleep to play it. Set their bedtime earlier if you can't wait.

To those who want to see a revival of the utopia that was the Super Nintendo era, BUY House of the Dead: Overkill or Madworld, or The Conduit. Send the message that these games can sell on the Wii. People need to realize that if these games were on the Xbox 360 or PS3, none of this "killing simulator" talk, or complaints of excessive violence would be levied. But until these games can sell well, and provide a foothold for Nintendo as a company that can cater to the hardcore gamer once more, they will be forced to cater to their only other stable user base: Wii Fit users and Mario fans. Hurry, before all that's left is the Mario Party series and Wii Bowling: The Sequel.